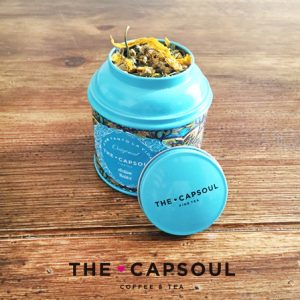 Somos The Capsoul, una marca de té y café donde vivimos, respiramos y soñamos con sabores y aromas.
Nacidos en Barcelona y queriendo transmitir en cada uno de nuestros productos todo nuestro carácter mediterráneo: vida, felicidad, optimismo, compartir…
Porque creemos que vale la pena ver el lado bueno de las cosas, cuidarse por dentro y por fuera, ver el vaso medio lleno y ¿por qué no lleno de un buen té o café?
Té y café significan compartir, empezar el día, conversar.. y todo eso queremos compartirlo con vosotros a través de nuestra shop on-line www.thecapsoul.com y de nuestras tiendas en Barcelona.
The Capsoul ofrece té en cápsulas compatibles con sistemas Nespresso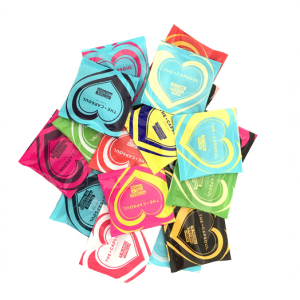 En The Capsoul somos amantes del café y sobre todo del té y pioneros en la producción de té en cápsulas (compatibles con sistemas Nespresso) de gran calidad, además de una gran variedad de sabores a granel y en pirámides.
Todos nuestros productos están compuestos por una cuidada selección de materia prima de todos los rincones del mundo, una elaborada y especial combinación de frutas, especias y aromas que ofrecen una auténtica experiencia en cada sorbo.
Ponemos toda nuestra pasión en la elaboración de cada blend y lo envolvemos con recipientes especialmente diseñados para cada uno, expresando así el alma del producto. Creamos del momento del té o del café una experiencia sublime.
En cada una de nuestras acciones queremos llevar un mensaje lleno amor y optimismo por aquellas pequeñas cosas que nos hacen grandes, llegando así a difundir nuestro lema #AmoTantoLaVida.
Es por eso que, en conjunto con la fundación Anima, unimos esfuerzos para hacer felices a niños pequeños que pasan por situaciones difíciles. Desarrollando un producto en exclusiva para esta causa, ya que todos los beneficios de la venta de nuestro Té Verde Gunpowder van destinados a la ayuda de niños que padecen de cáncer. ¡Diseño y sabor con solidaridad!

Un proyecto emprendedor nacido en España con presencia internacional
De Barcelona para el mundo… Con un pie avanzado en nuestros planes de expansión, ya puedes encontrar la marca The Capsoul en países como Francia, Dinamarca, Inglaterra y nuevos países que se irán sumando a lo largo de este año.
¡Llevamos todos nuestros sabores, olores, experiencias, diseño y colores a cada rincón del mundo!
La entrada The Capsoul, té en cápsulas compatibles con sistemas Nespresso aparece primero en Diario de Emprendedores.